People still know how to picnic. I have proof.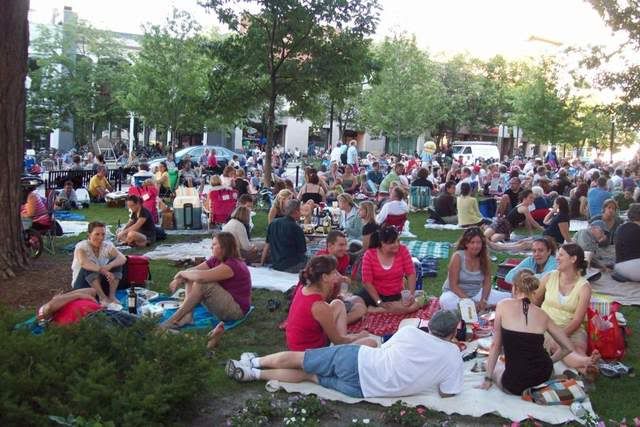 How many of you have picnic baskets and blankets that have never felt the caress of a lawn? These people had tables set up! Multiple people had these little things.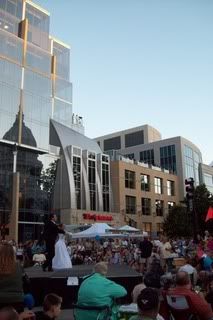 "Summer Nights in Vienna", the second to last Concert on the Square for this year, could not have had a nicer night. Members of the Madison Ballet danced on small stages set in the street to music like "Blue Danube" while balconies full of apartment dwellers and bankers looked on.
I also saw a lot of dancing kids. Mad with summertime I guess.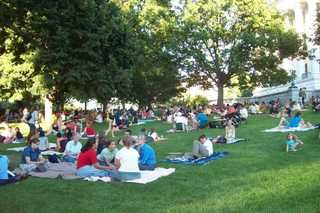 I was told "I like your colors" by a street musician. I don't have a pic of what I was wearing, but I was mostly tan, purple, and a deep green aqua.
Dogs and beer were welcome on the square. Just don't dump alcohol on the grass.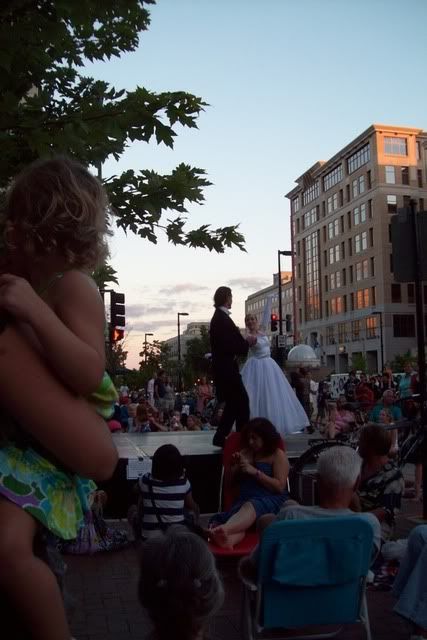 (More pics on line)