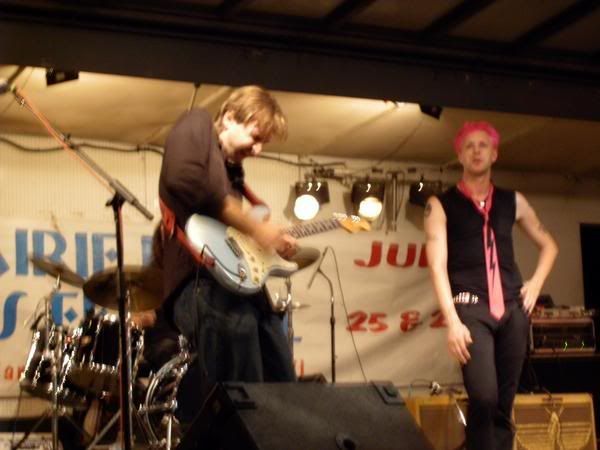 I don't remember their name but they were playing in the beer tent.

Cigar box guitar!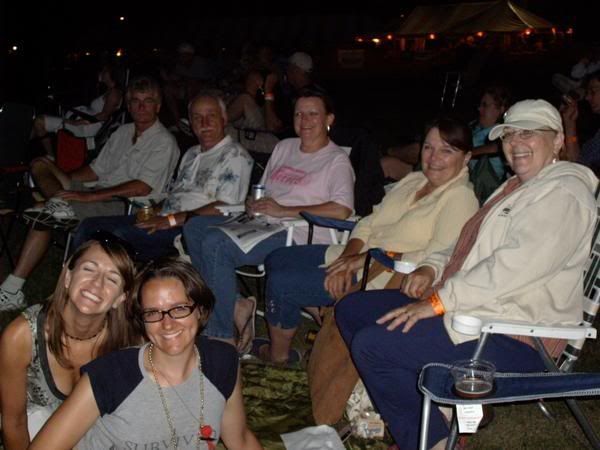 Me and the gang - Lucy took the pic.

My friends. This is a gas powered margarita maker (2 stroke engine). It is awesome.
Brian is running it. He has also bungee'd it to a canoe and took it down the river. He is my sister's husband.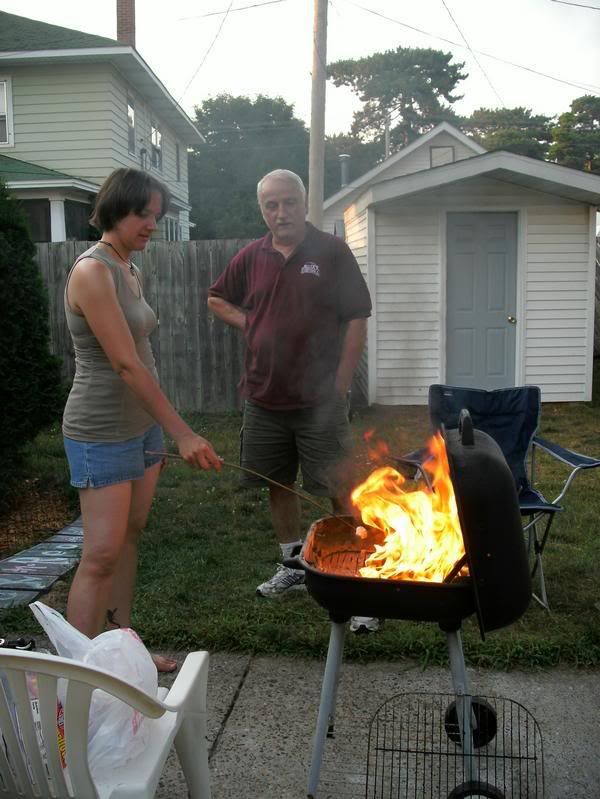 To quote my sister Lucy, "this is how the Bartash's roast marshmallows." To which I add "... and loose eyebrows."