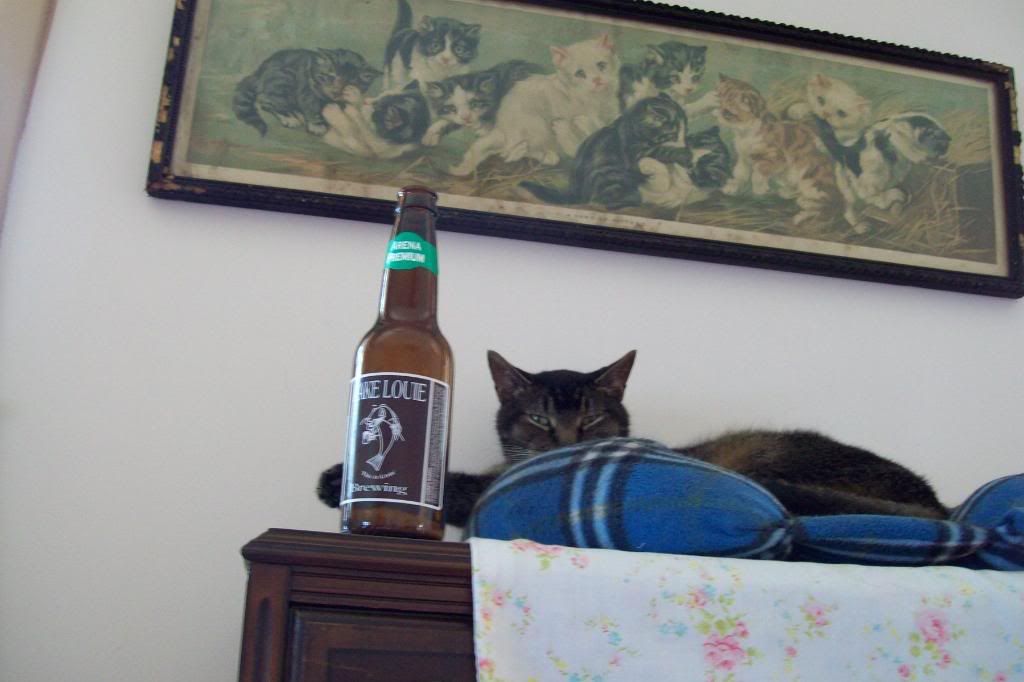 Well the summer is winding down and I am pooped. It has been an eventful couple of months and I thought I'd write a little on it.

I moved back to Wisconsin from Oregon in July of last year. I continued to work for an Oregon company since right when I decided to move, they were threatened with a hostile takeover. I worked for them remotely until the offer was withdrawn in August. Should have realized that was an omen for bad things to come since the reason they withdrew the offer was because they could not get backing from the banks. Oh well.
At the end of October I lost my job. I received unemployment and used November – May to look for a job while living in Prairie du Chien Wisconsin. I was looking pretty much for something over the entire Southern part of the state but it was a bad time to be looking, and after a huge amount of rejection letter (still pinned to my bullion board) and some interviews that did not result in offers, I decided to move to a bigger city. My idea was that I could then work for a temp agency and continue to look for a permanent job.
Donnie's fam came to visit for Memorial day: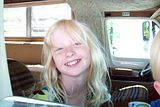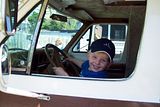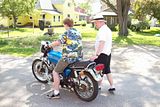 I kept busy in Prairie with lots of stuff including the Rivers and Bluffs Animal Shelter, which is looking to build a permanent animal shelter for the tricounty are. I wrote news releases for them pro bono.

I moved into a cabin owned by the uncle of a friend. My boyfriend and I agreed to work on the place in return for cheaper rent. I moved in on May 30.
Through June we worked to clean the place up, put in new flooring and a new roof.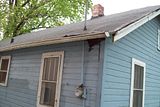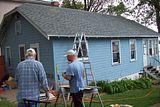 old roof / new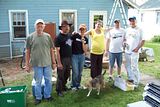 Crew of helpers! More pics here: http://s165.photobucket.com/albums/u66/wanderergone/?start=all
Donnie and I did get rear ended on a trip to Home Depot by a guy towing a load of hay because some jerk college chick on her iPhone tried to turn up an off ramp. She was of course from Florida.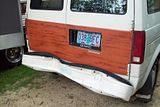 I continued with my
forraging
exploits and experimented a bit in fusion food. This is kimchi ramen (spicy cabbage) with milkweed buds. Very hot and very good!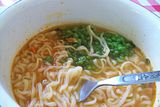 In the mean time, I registered with a temp agency and continued my job search,eventually being hired by The House on the Rock to coordinate events. The job is about 50 miles away from the cabin so my commute was long.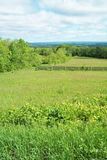 What I see on my commute, coming and going.
I also have kept writing. In June, I had two articles published in MyDog magazine, and just recently, I was hired to write video game industry articles for Dane101.com. My next article there is due to post soon (just waiting for one last quote!)

My sister was pregnant with twins all this summer, so she had a baby shower for which I made the cake. We then went back to the homestead and relaxed afterwords.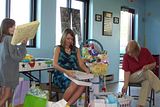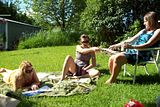 Then, on August 12, I became an auntie to Tabitha and Jameson!
Donnie and I are now looking to buy a house and Donnie is looking for a job closer to where I work.
Other things we've done include going to a flea market with our RV: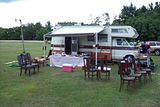 And going to Packers vs. Browns preseason game at Lambeau field. Lambeau is interesting in that it only has bleacher seats (and the boxes).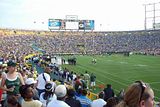 Go Browns (yeah right. They went. Right in the toilet!)